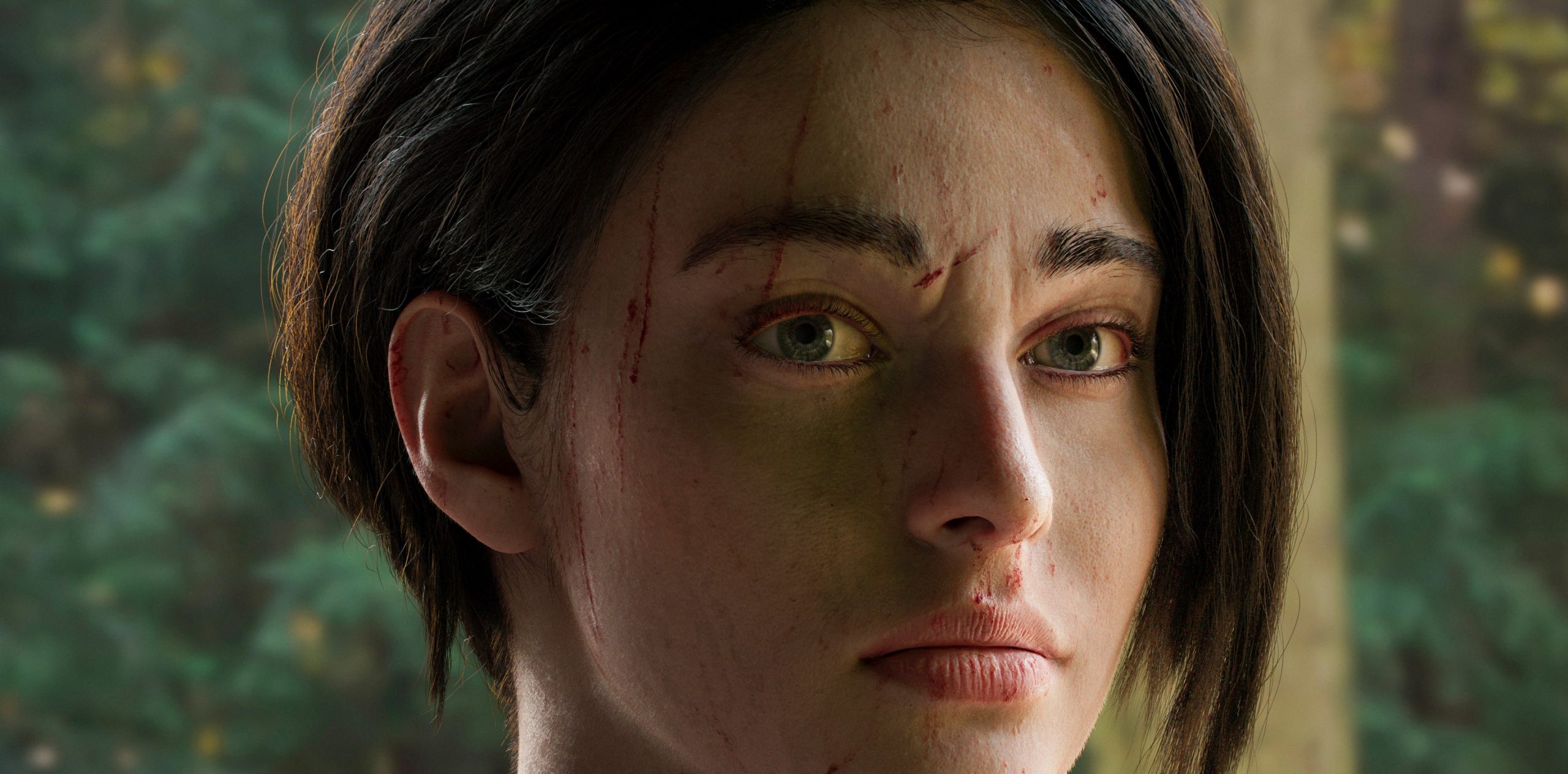 JILL VALENTINE PORTRAIT
REALISTIC CHARACTER DESIGN
CONCEPT
As part of my head bust practice, here's Jill from Resident Evil 3. Project put together on Maya, rendered with Arnold.
Jill Valentine
FIRST STAGE
3D Modeling
As a fan of the Resident Evil franchise, I started working on one of the most popular characters when it comes to Outbreak / Survival Heroes / Zombie Apocalypse related thematic, Jill Valentine. I started modeling Jills head from scratch on ZBrush.
TOPOLOGY
Quad Mesh
After I got a good resemblance to the reference on ZBrush I moved a decimated mesh to Maya to start the retopology and UV process. As part of the study a correct topology regions that will work for animation was my goal.
GROOMING
Hair, facial peach fuzz, eyelashes and eyebrows were all created in xGen on Maya.
TEXTURING
Textures were created on Substance Painter and Mari, Painter to create all the Maps except the Displacement, and Mari to paint the Displacement which were sorted from
Texturing XYZ
Library.
OVERVIEW
This project is a quick study into creating high fidelity ready to rig 3d face, I used a popular video games character as example.
I sculpted Jill Valentine on ZBrush, created the textures using Substance Painter and Mari with Texturing XYZ Multiface Maps. The shirt was created with Marvelous Designer. Grooming was done with XGen and finally put together and rendered in Maya / Arnold using ACES workflow.
ASSETS
All project Assets will become available soon.
Softwares Used