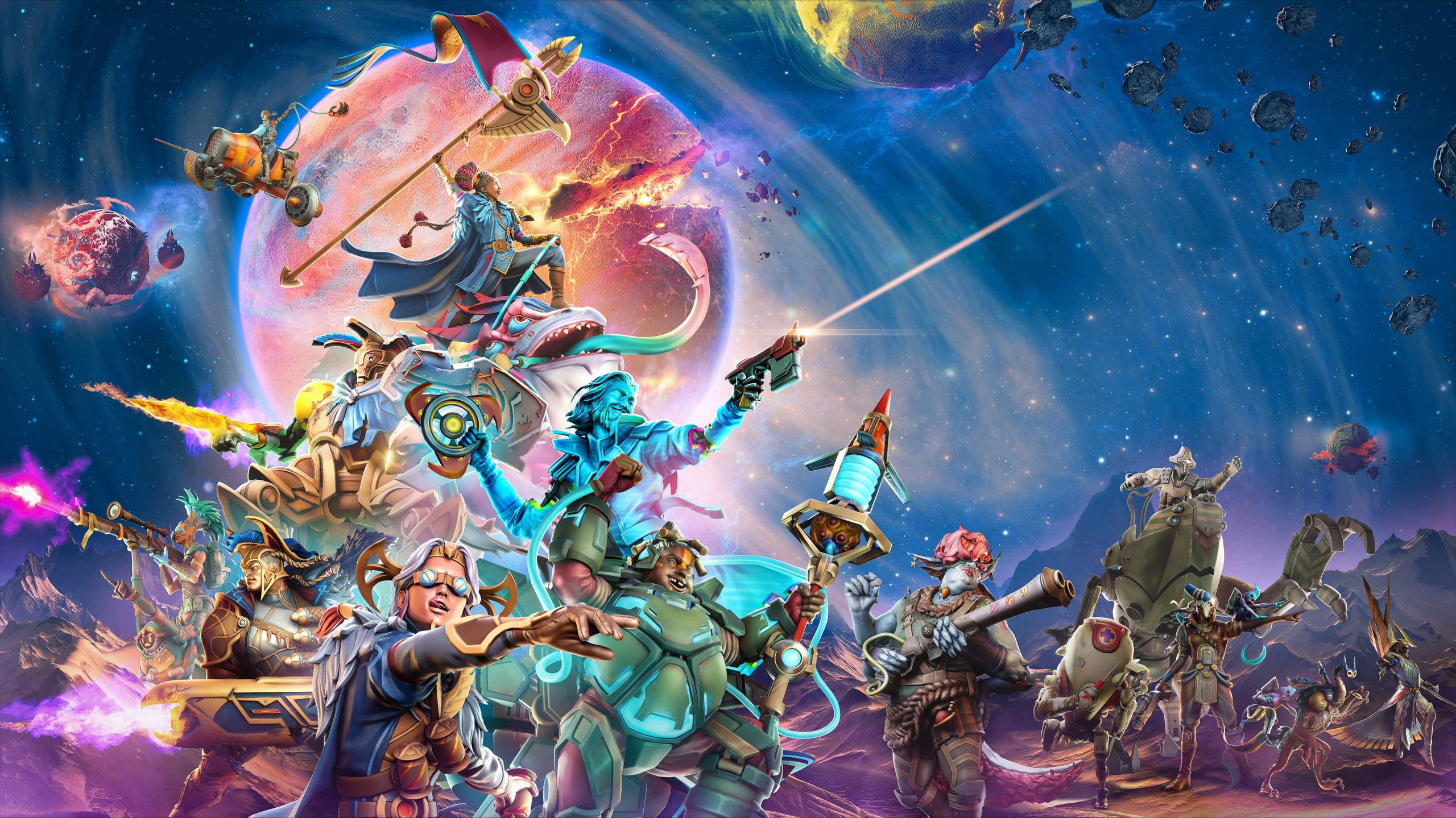 Key Art, Logo, and Brand Guidelines.
We worked closely with Agency BlueRaven to produce the KeyArt and other assets, and after many months of iterations, we finished the Early Access Launch Key Art for Moonbreaker.
After many different rounds of design, we got to a look that we were happy with, I developed the initial shapes designed by Kevin Yoo in 3D and started the paint over to give it the final look. This will also bleed into the animation I will later do.

For the animation I used the original shapes of the logo and created a system that changed the perspective on the shape of the logo during animation, this was very important since the logo relies on a forced perspective itself, and it needed to settle on that perspective after the animation in a smooth way. I developed the shader I initially used for the paint-over of the logo and with this, the animation was completed.
These elements will assist the rest of the toolkits used for other Motion GFX Assets.
During the 2022 year, I led the team and take on the Brand elements for Moonbreaker, starting with the Logo, followed by the Key Art, the visual identity for animation, mood, and feel.
We worked closely with the BlueRaven agency to produce the initial passes of the KeyArt.
Brand Guidelines were produced and alongside Logo and Logomark developed internally, I was responsible for Art Directing the process and developed the Final Look for the two logo versions, initial logo shapes were designed by Kevin Yoo, Sr Visual Designer on my team. Logo Animation was handled by me with the rest of the Motion GFX elements handled by Markus Madlangbayan, the Sr Motion GFX on my team.
Year
2022
Role
Art Direction / Principal Artist
Client
KRAFTON / Unknown Worlds