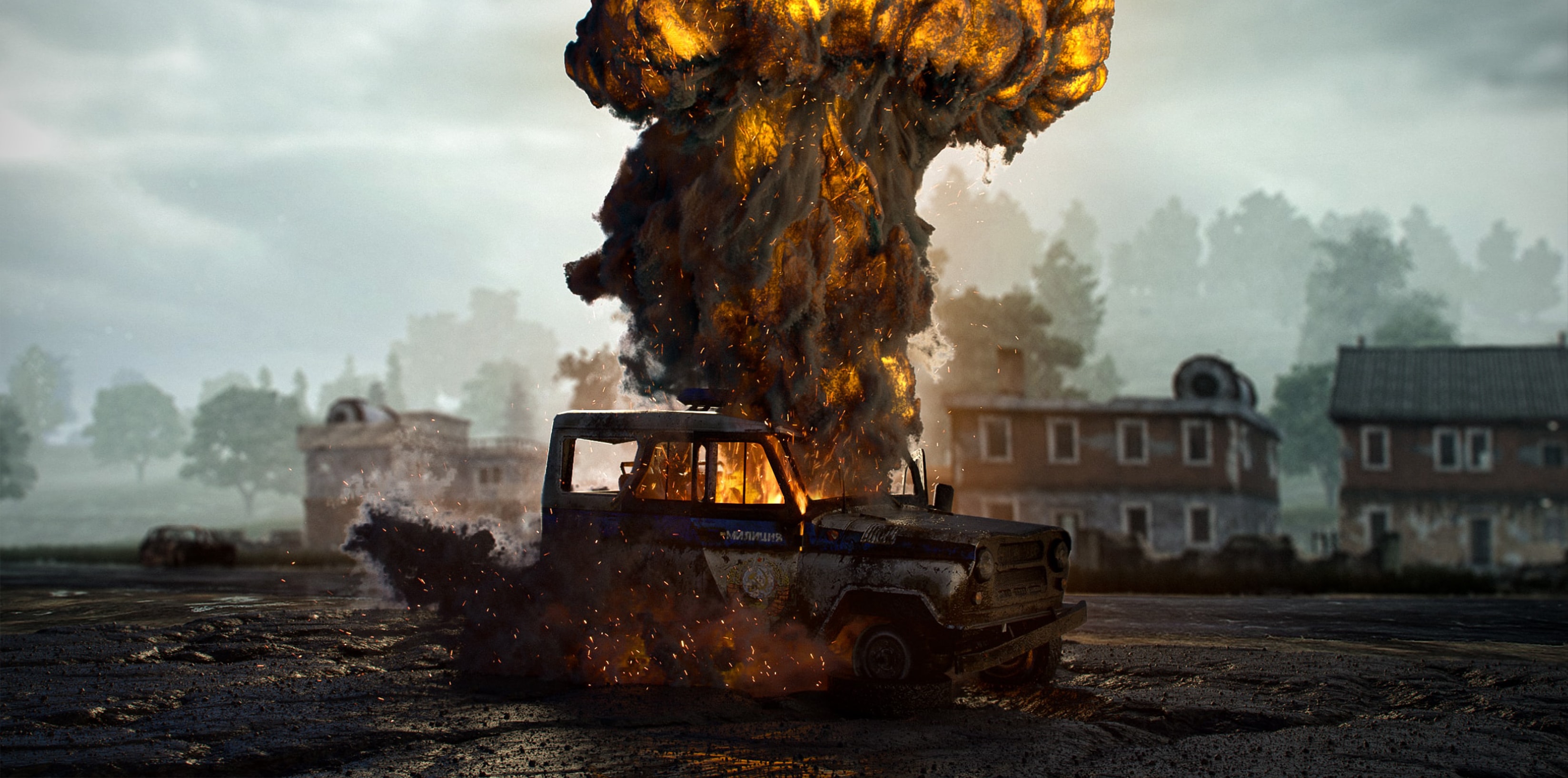 ERANGEL HIGHWAY
PUBG 3D FAN ART
CONCEPT
Based on the popular Battle Royale Game
Player Unknown Battlegrounds
, my goal was to create a scene that quickly captured the essence of the game, lone survivor, weapons, used items and a popular location, in this case, the hill church in Pochinki. Being a active player of this game, I wanted to show a realistic approach of how a Night Mode will look like in the Erangel map.
Output
Download 2K Wallpaper
OVERVIEW
This project was Initially created for a friend Twitch Channel, what you see here is the raw render without logo or animations In/Out.
ASSETS
Explosion Asset I created in Houdini, this asset contains data that needs to be adjusted in your VDB loader engine, it can be used as Plain Smoke or with emission values.
Softwares Used